Pilates is a rejuvenating practice that immeasurably improves posture and alignment by conditioning the body and bringing awareness to the core (the deep abdominal and back muscles). Pilates' unique ability to activate the body's supportive musculature, dynamically stabilizes the spinal column and pelvis structure, helping clients to alleviate physical discomfort and improve functional movement. Clients experience improved strength, posture, and quality of life.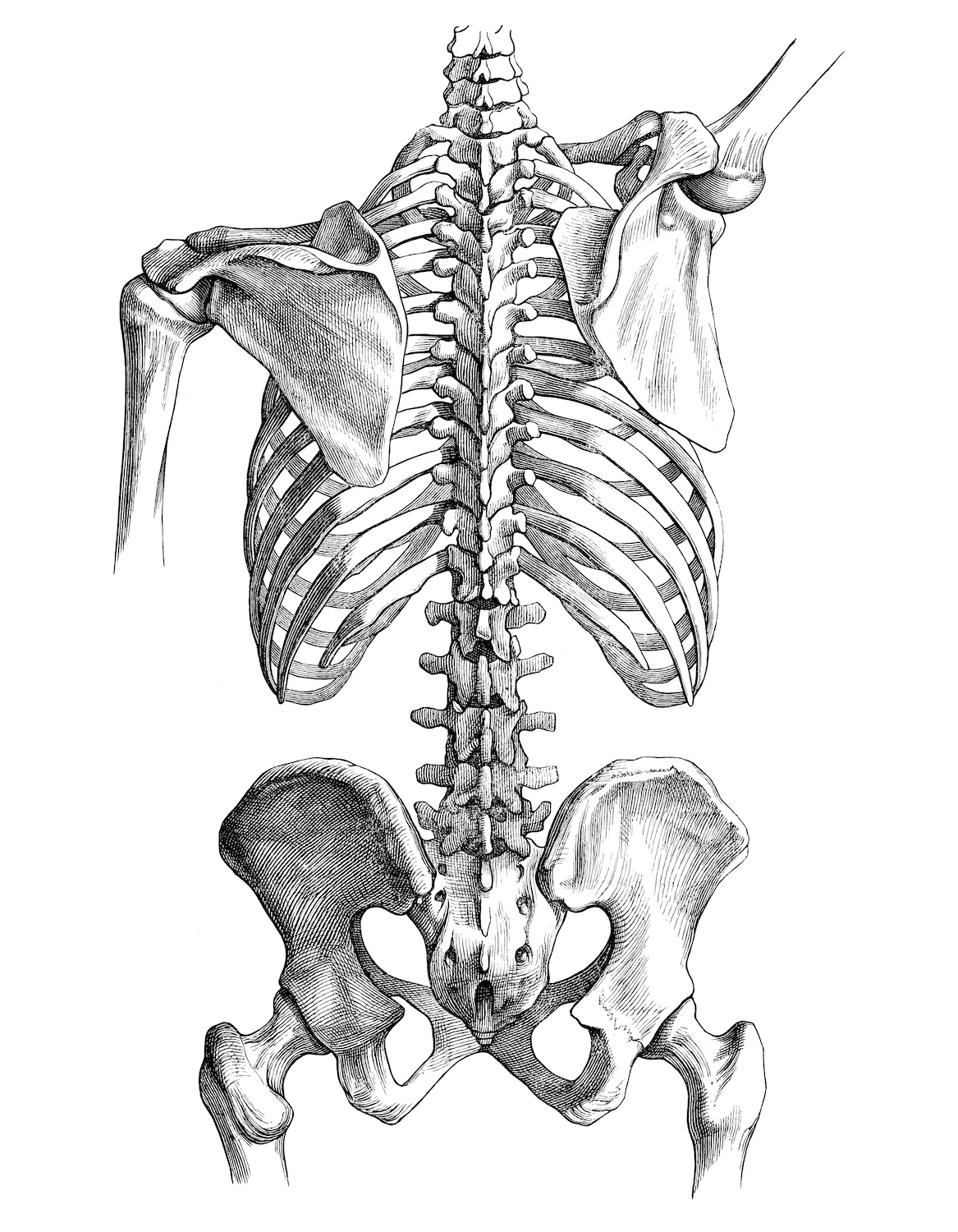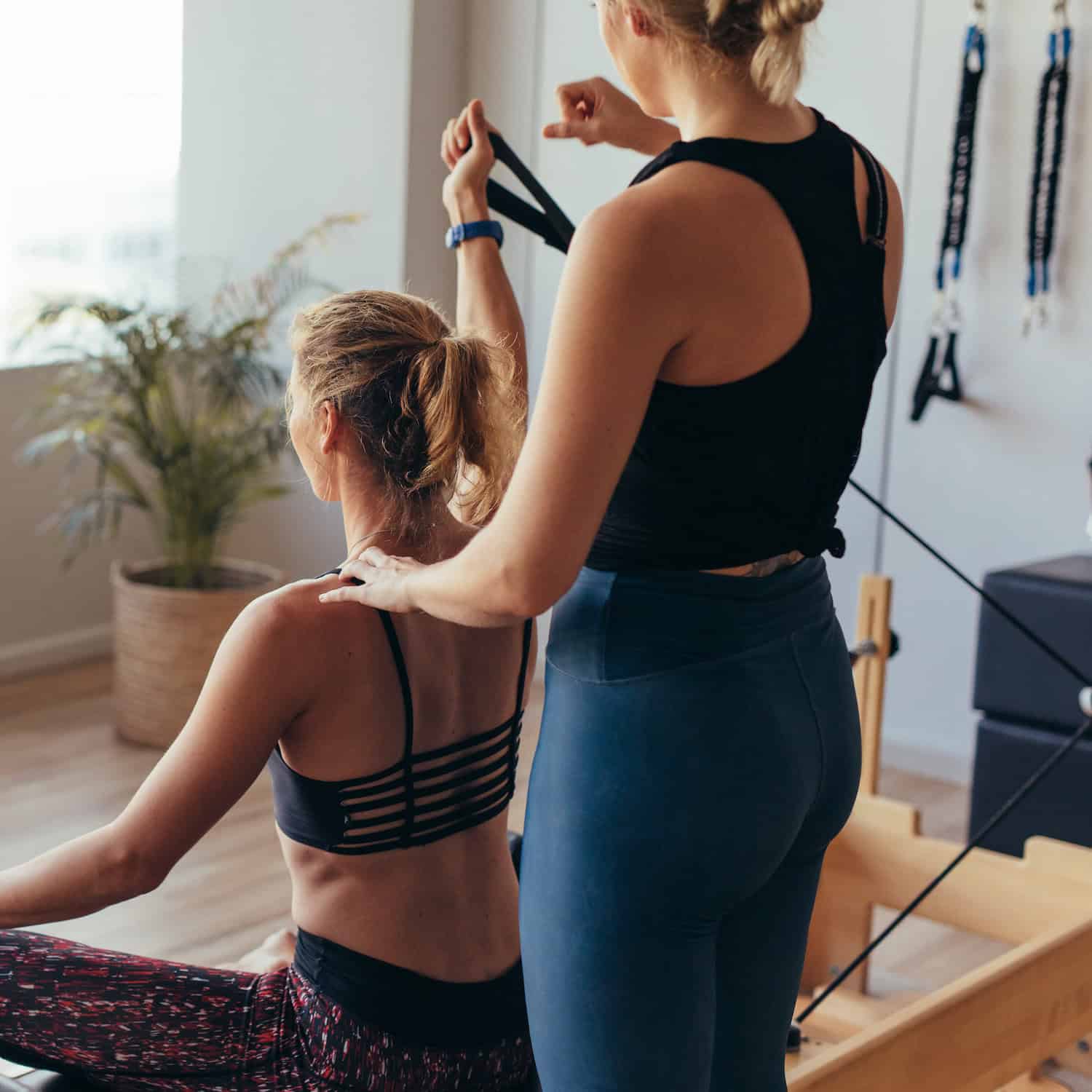 We Celebrate Individuality
Our classes are client-driven and immersive. We use carefully chosen Pilates props and focused, full body movement to create entirely unique strengthening exercises for each client, every class. Skilled in recognizing imbalanced movement patterns, we teach you to reorganize how you sense your body, resulting in better alignment, increased flexibility, and a sculpted physique.
"The Mongoose Bodyworks method reorganizes the neuromuscular system to work with efficiency and grace. As a result, your body grows stronger and you become healthier, happier, and more clear-headed."
//
This studio is a gem – the perfect space to experience Pilates. Personalized, specific instruction provided with great care and expertise. So glad to have discovered it.
//
STEFFIE K.
//
My confidence in their instructors' expertise is why I continue to practice Pilates through Mongoose Bodyworks Studio on a weekly basis fifteen years after I discovered them!! Thank you, Halle and the Mongoose Bodyworks team; thank you.
//
FRANCINE O.
//
Best pilates in NYC hands down. Halle runs an amazing, friendly, and comfortable shop with all the bells and whistles (even flower arrangements in the studio) and I have been seeing serious results. I go twice a week and my quality of life has significantly improved. I highly recommend Mongoose Bodyworks.
//
NICK S.
Intelligent Care with pilates
Our reputation is well established: physical therapists, orthopedists, and surgeons frequently refer patients to Mongoose Bodyworks for the treatment of complex conditions. Our wealth of knowledge, comprehensive training, and holistic approach makes us the studio of choice for those experiencing any of the following: scoliosis, pre- and post-natal, osteoporosis, post-rehabilitation, arthritis, hypermobility, spinal pathologies, stenosis, spodylothesis, spondylolisthesis, disc pathologies, degenerative disc disease, rotator cuff injuries, knee and hip replacements, neck and cervical spine issues.
(Pilates is not a substitute for medical care.)
The Mongoose Bodyworks Pilates Collective
Mongoose Bodyworks instructors are seasoned professionals with unrivaled training and a deep understanding of anatomy and biomechanics. We are highly experienced, and our education runs the gamut of somatic disciplines, including Pilates, yoga, dance, massage, reiki, and energy work. This advanced skill set informs our work with clients, so as best to elevate your fitness practice, address dysfunction, and alleviate any pain. By nourishing the mind / body connection, we guide you to achieve lasting improvements to your physical and mental wellbeing.
A second generation Master Pilates teacher, Halle Clarke has committed her life to the practice of healing through movement education. She opened Mongoose Bodyworks in 1999, and the studio still occupies the same spacious Soho loft some two decades later.
Born in New York City, and raised in the hamlet of High Falls, New York, Halle recalls a carefree childhood in motion: "My body and movement were my connection to the world. My career as a dancer and as a movement educator is an extension of that immersive mind/body connection."
Read More
Halle majored in dance at the prestigious Tisch School of the Arts, NYU. Seeking relief from a series of overuse injuries, she began training closely with two of Joseph Pilates greatest protégées, Kathy Grant and Romana Krysanowska. These mentors set Halle on a lifelong path of learning, teaching, and healing.
Her extensive knowledge is manifold and interdisciplinary: Ballet, Modern Dance, Pilates, Biomechanics, Idiokinesis, Alexander Technique, Feldenkrais Method, Cranial Sacral Therapy and others. Halle sees a full roster of loyal clients and treats for a multitude of conditions.
A noted teacher's teacher, Halle also regularly instructs physical therapists, yoga teachers, and Pilates teachers, helping them to deepen their respective understanding of biomechanics, and hone their teaching skills.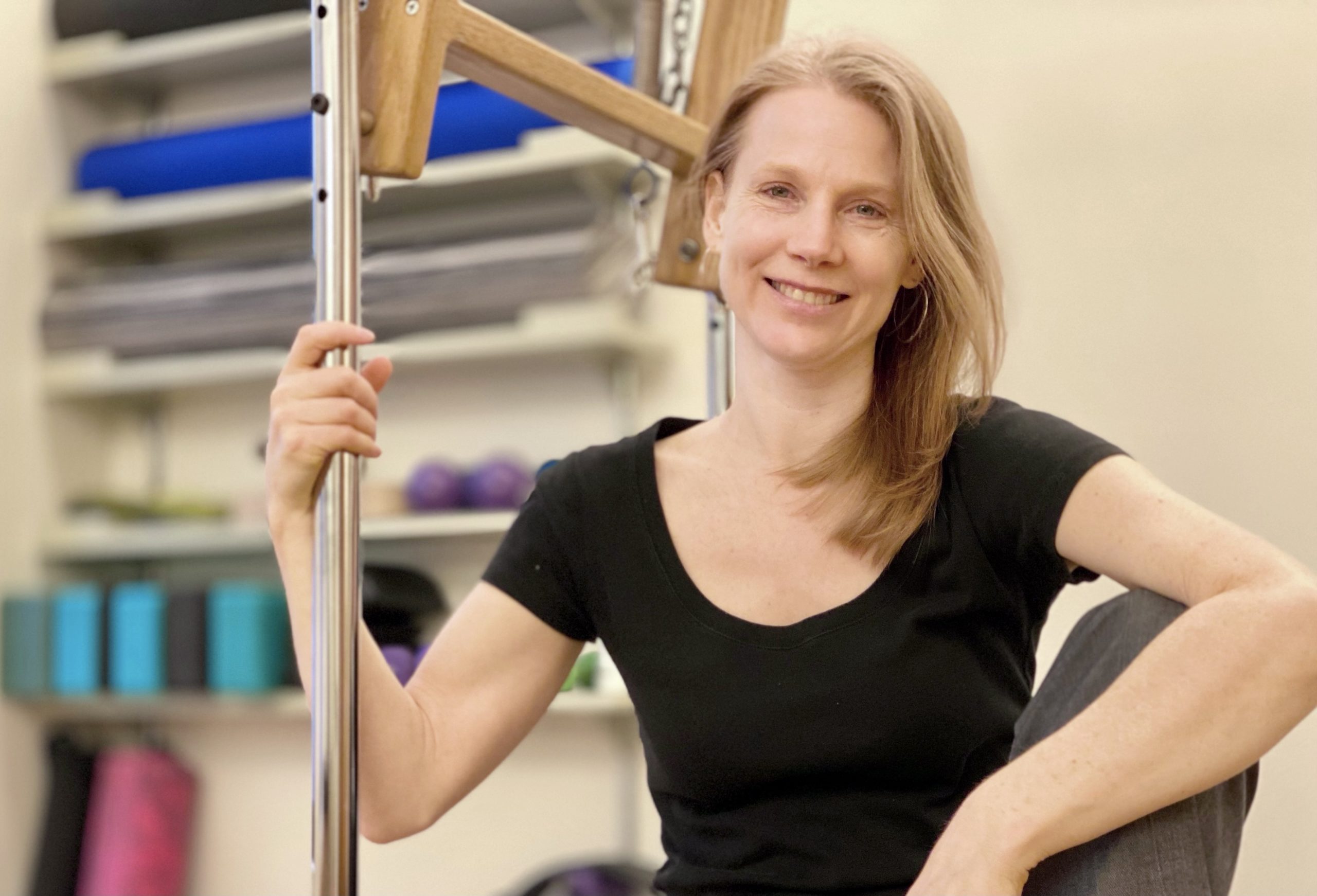 Halle's ability to work so it depth with your particular issue by way of clear, meticulous explanations and encouraging mental concentration teaches me something new about my body and what I am capable of every session. I take it with me through my day and feel aligned, balanced and in control.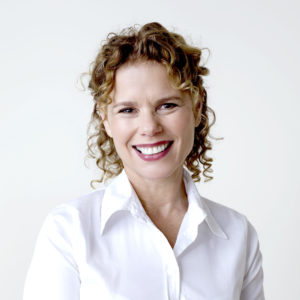 View Bio
Cathy came to the practice of Pilates more than 10 years ago, first as a dancer and then in pursuit of rehabilitation following a back injury. Over time she discovered that strengthening her core was the key to remaining pain free, while increasing overall body strength and range of motion. She became certified in Pilates Mat in 2014 through Power Pilates in NYC, and has recently immersed herself in the study of anatomy, fitness and choreography, biomechanics, rehabilitation and injury prevention at the Kane School of Core Integration, Kinected.
It is her goal to work specifically with clients, tailoring each session to their needs and desires, while pushing them through perceived limits to increase body strength and awareness. She knows how important it is to work both global and local muscles, and she believes that once you understand and correct postural alignment, everything else falls into place.
"What I love most about Pilates is that the journey is simply the destination. You may feel immediate results but stick with it and the progression to greater strength and health is assured."
Cathy's movement background is in modern dance, ballet and choreography. She currently enjoys swimming, short distance running, yoga and is always looking for new challenges. Cathy lives in New York City in the East Village with her Staffordshire Pitbull mix, Cherry.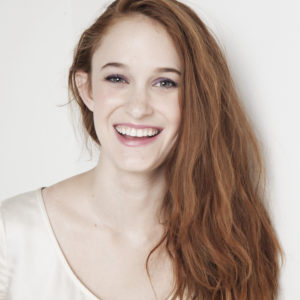 View Bio
Mikayla was born and raised in Oklahoma City, Oklahoma. She moved to NYC to pursue a degree in Drama at New York University's Tisch School of the Arts. After a series of physical injuries, she realized she was lacking a true foundation for movement.
Fortunately, she met a movement teacher who reshaped her perspective about movement training for actors and formally introduced her to Pilates. Through this teacher and the core principles of Pilates, she began building a disciplined movement foundation that opened up her body for her work as an actor. After graduation she continued doing Pilates, started weightlifting and running, and became certified, so she could give the gift of the freedom, healing, and fun she found through Pilates to others.
"I take a detailed, biomechanics-oriented approach, but I like to balance that by creating an environment where clients can feel the freedom to ask questions, laugh, have some fun, and be creative. Pilates changed my life, and Pilates has also challenged me to trust my body and to try (safe!) things that otherwise would have scared me.
I enjoy interacting with people in a one-on-one environment. I love helping people manage pain, recover from injury, or even teaching clients who just want to learn the Pilates Teaser. I love helping people achieve their goals. "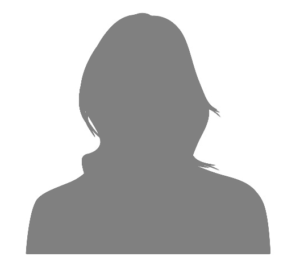 View Bio
Heather first tried Pilates over a decade ago to alleviate her back pain — and she's been hooked ever since. She became an instructor with the intent to enhance and build her own practice. For the past 11 years, Heather has taught Pilates throughout New York City to help others achieve better alignment, tone, and muscle strength. Her certification is from the PhysicalMind Institute in NYC, Soho.
"My specialty is blending yoga concepts with Pilates and applying these ideas to back pain and scoliosis. My sessions are cohesive, focused and challenging. I help clients achieve comfort where they are physically, and encourage them to move forward."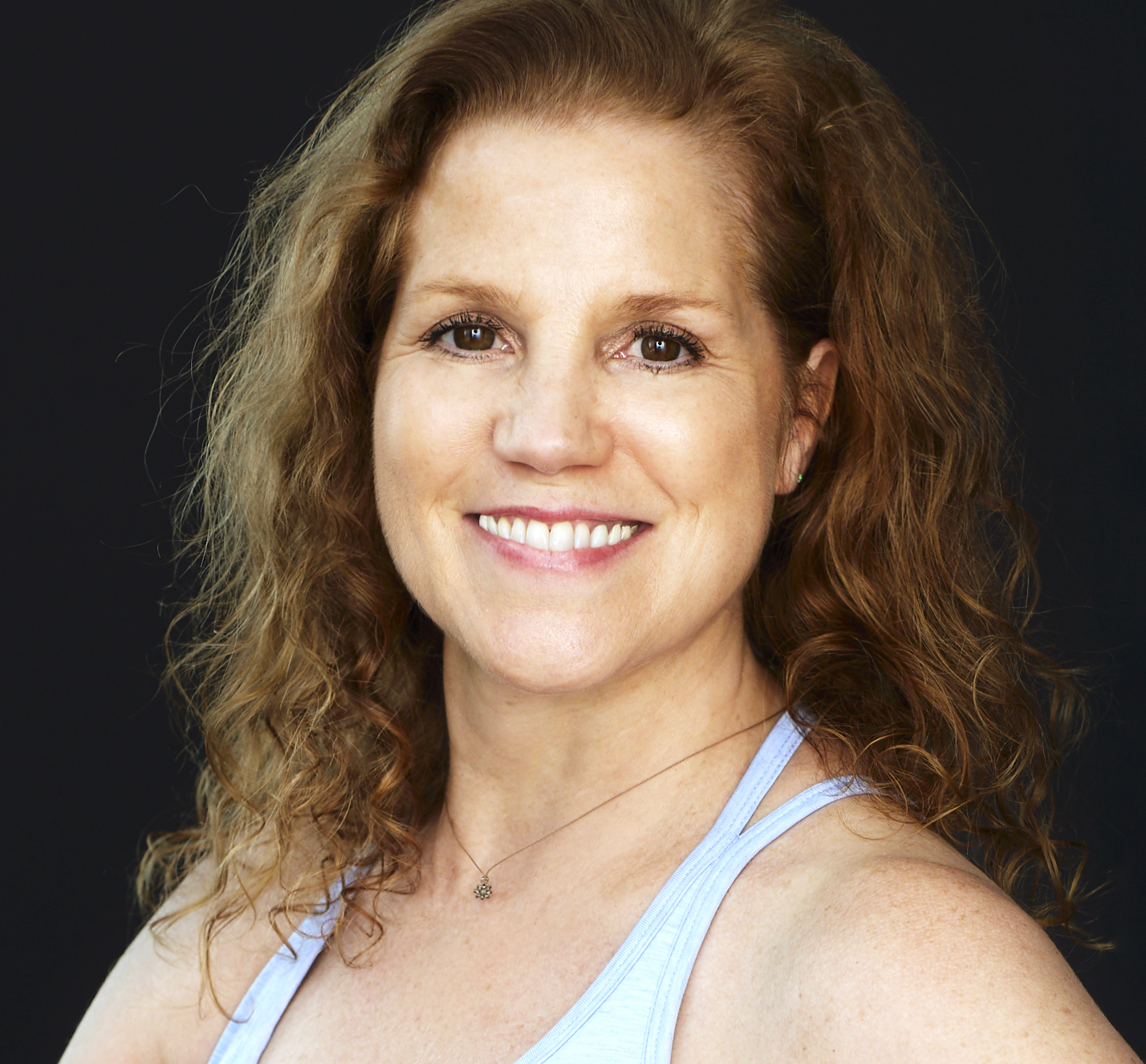 View Bio
Colleen grew up a competitive gymnast and athlete who has been an avid fitness enthusiast her entire adult life.  She discovered Pilates 10+ years ago and fell in love with the practice.  Pilates helped her to regain flexibility, increase strength and learn better body awareness.  She eventually decided to leave the corporate fashion world to pursue her passion of helping others through the Pilates Method. 
Colleen completed her Pilates mat and apparatus certifications from the Kane School of Core Integration in New York City.  She firmly believes in the mind-body connection and the healing power of movement.  She enjoys working with people of all ages and fitness levels and likes to provide a challenging but fun and rewarding session that is tailored to the client's individual fitness goals.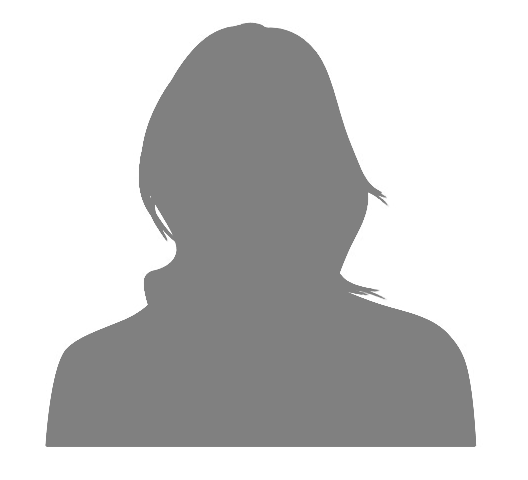 View Bio
New to Mongoose Bodyworks?
We are delighted to offer new clients an introductory package
of three private sessions for $265.
* Three months expiration
Mongoose Bodyworks serves Soho, Noho, West Village, Tribeca , East Village, Lower Manhattan and surrounding NYC areas.
pilates soho, pilates in soho, pilates studio soho, Pilates nyc, Pilates in nyc